Shreveport Wrongful Death Lawyer
Key Takeaways
Pursue justice and compensation for a loved one's wrongful death in Shreveport
Seek a knowledgeable attorney to navigate complex Louisiana wrongful death law
Cases may encompass accidents, medical malpractice, workplace hazards, and defective products
Dealing with the loss of a loved one is never easy, and knowing that their death occurred due to the negligence or wrongdoings of another party can be particularly distressing. In such instances, knowing your rights and seeking justice on behalf of the deceased is essential.
The Law Office of Christopher M. Stahl specializes in helping families navigate the complex world of wrongful death law, pursue rightful compensation, and find closure while holding the responsible parties accountable.
When understanding wrongful death, it's essential to recognize that these cases are unique and require a skilled attorney with a strong knowledge of Louisiana law. Our experienced Shreveport criminal death lawyers handle various circumstances that include but are not limited to, accidents involving vehicles, medical malpractice, workplace hazards, and defective products.
We strive to secure financial compensation for the bereaved family through dedicated representation to cover lost income, medical expenses, funeral costs, and emotional anguish.
Understanding Wrongful Death
A wrongful death occurs when the negligence or misconduct of another party causes a person's death. Wrongful deaths can result from various situations, including fatal accidents, medical malpractice, and workplace injuries. In such cases, the surviving family members of the deceased may be entitled to compensation for their loss.
As experienced Shreveport wrongful death lawyers, we understand the legal aspects of these cases and the importance of establishing negligence. Negligence means that a party has breached their duty of care by acting carelessly, recklessly, or failing to act when necessary. For example, suppose a driver causes a fatal accident by texting while driving. In that case, they have breached their duty of care to other road users.
The main elements we need to prove in a wrongful death claim are:
A duty of care was owed by the defendant to the deceased.
The defendant breached this duty of care.
The breach directly led to the death of the deceased.
The surviving family members have suffered losses as a result of the death.
It is essential to gather substantial evidence to support these claims, including police reports, witness statements, medical records, and expert testimony. We believe thorough case preparation is crucial for success in these challenging cases.
In addition to the legal aspects, we also recognize families' emotional turmoil after losing a loved one due to negligence. Losing a family member in a fatal accident can be devastating and life-changing. We strive to provide families with compassionate and professional legal support during this challenging time, advocating for their rights and seeking fair compensation for their loss.
By pursuing a wrongful death claim, we aim to hold the responsible party accountable for their negligence and achieve justice for the deceased and their family. While no amount of compensation can bring back a loved one, it can help alleviate financial strain and provide some semblance of closure to grieving family members.
Types of Wrongful Death Accidents
Several types of accidents could result in a wrongful death claim. While no two cases are identical, we will discuss some common scenarios below.
Motor Vehicle Accidents: A leading cause of wrongful death claims is motor vehicle accidents, which can involve cars, trucks, motorcycles, bicycles, and pedestrians. These accidents can occur due to a driver's negligence, such as speeding, distracted driving, or driving under the influence of drugs or alcohol. Drunk driving is hazardous, as the impaired driver's reaction time and decision-making abilities are compromised, increasing the risk of causing a fatal accident.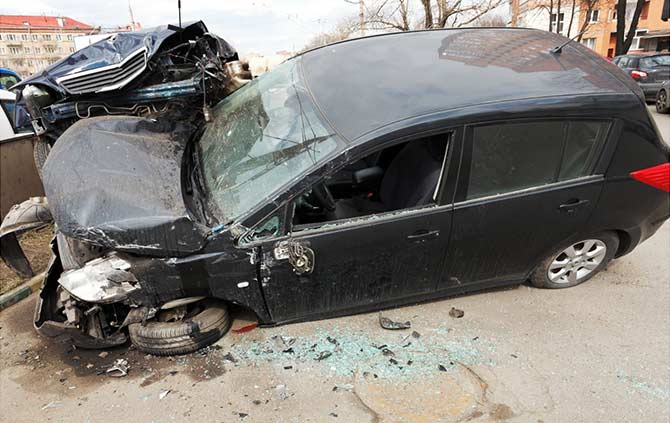 Truck Accidents: Accidents involving large commercial trucks often result in catastrophic injuries and fatalities due to these vehicles' sheer size and weight. Various factors, such as driver fatigue, negligent maintenance, or improper cargo loading, can cause these accidents. Trucking companies and their drivers are subject to strict regulations to ensure safety, which can lead to wrongful death claims.
Motorcycle Accidents: Motorcyclists face unique risks on the road, as they lack the protection of an enclosed vehicle. Even wearing helmets and other protective gear, motorcyclists are more vulnerable to severe injuries and fatalities in an accident. Common causes of motorcycle accidents include driver negligence, unsafe road conditions, or equipment failure.
Pedestrian Accidents: Pedestrians face a high risk of injury and death when involved in an accident with a motor vehicle. Drivers must exercise reasonable care and avoid hitting pedestrians. However, they may fail to do so due to negligence or inattention. Common causes of pedestrian accidents include failing to yield, speeding, or driving under the influence.
Workplace Accidents: Employers are responsible for maintaining a safe work environment for their employees. Unfortunately, workplace accidents still occur, resulting in fatalities, especially in high-risk industries like construction or mining. Causes of work-related wrongful death claims may include inadequate training, failure to provide proper safety equipment or negligent maintenance of machinery and equipment.
In each scenario, determining liability and navigating the legal process can be complex, making consulting with an experienced Shreveport wrongful death lawyer essential. Our firm can help guide you through this challenging time and ensure that all responsible parties are held accountable for their actions.
Representation by a Shreveport Wrongful Death Lawyer
Losing a loved one is never easy, and when their death is due to someone else's negligence or reckless actions, the pain can be unbearable. In such cases, seeking the assistance of a professional Shreveport wrongful death lawyer is essential to ensure that justice is served and the responsible party is held accountable.
As your expert Shreveport wrongful death lawyer, our law office understands the complexities of these cases. We are committed to providing compassionate and effective representation. Our legal team will meticulously examine the circumstances surrounding your loved one's wrongful death and build a strong case on your behalf.
Our focus is securing the maximum compensation possible for the surviving family members to cover expenses such as medical bills, funeral costs, lost wages, and the pain and suffering of the affected parties. Throughout the process, we will maintain open lines of communication and guide you to help you navigate this difficult time.
It's important to remember that there is a limited window of time to file a wrongful death lawsuit. By promptly engaging our experienced Shreveport criminal death attorney, we can ensure that all legal procedures are completed within the required time frame.
Moreover, our legal expertise enables us to negotiate settlements with insurance companies and opposing legal teams, preventing you from being taken advantage of during highly sensitive moments.
In conclusion, reaching out to a reputable wrongful death lawyer in Shreveport should be among your top priorities when seeking justice for your loved one. Our expertise, professionalism, and dedication to your case will help ensure a favorable outcome and a fair recovery of damages for your family's heartache and losses.
Processing Wrongful Death Claims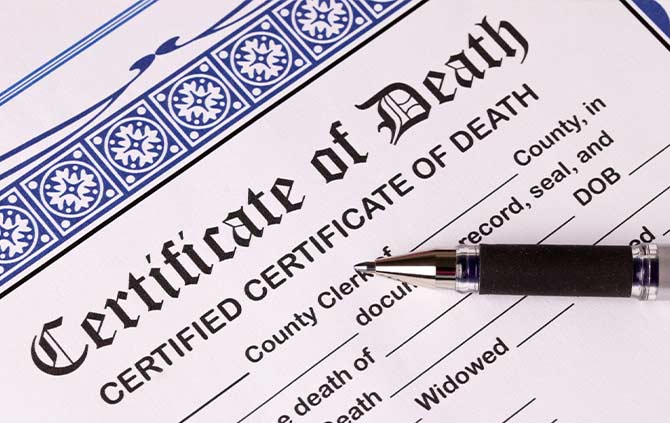 At The Law Office of Christopher M. Stahl, we understand the complexities involved in processing wrongful death claims. We strive to provide guidance and support throughout the entire process.
Firstly, we assess the situation and gather evidence to determine if the case involves a valid wrongful death claim. This includes evaluating the cause of death, identifying the responsible party, and reviewing the relevant laws in Shreveport and Louisiana.
One of the essential aspects of a wrongful death claim is filing the lawsuit within the stipulated time frame. In Louisiana, the statute of limitations for wrongful death claims is one year from the date of death. We strive to ensure all deadlines are met and that paperwork is submitted promptly to avoid jeopardizing the case.
During the initial stages, we negotiate with insurance companies and the defendant on behalf of the family. We prioritize obtaining fair compensation through settlements and avoiding lengthy court trials. However, if a reasonable agreement cannot be reached, we will proceed with filing a wrongful death lawsuit in court.
Throughout the lawsuit, our team works diligently to present a strong case. We compile evidence, expert testimony, and witness statements to prove negligence and establish liability in the decedent's wrongful death.
While processing the wrongful death claim, we also assist our clients in calculating and documenting the damages they have suffered. This can include medical expenses, funeral costs, loss of income, and emotional distress due to the wrongful death.
We recognize that no amount of compensation can replace the loss of a loved one. However, our goal is to provide the family with financial relief and hold the parties responsible for the wrongful death accountable.
In summary, we are committed to guiding our clients through the complex process of wrongful death claims in Shreveport, providing professional legal representation at every step.
Compensation Guide
In wrongful death cases, the compensation awarded is to help alleviate the financial burdens of losing your loved one. We understand that no amount of money can ever replace them; however, our goal as Shreveport's wrongful death lawyers is to help you recover the monetary resources you need to move forward.
The damages that can be pursued in a wrongful death claim are generally divided into economic and non-economic losses. We will guide you through the various injuries that may be applicable in your specific case, such as:
Economic losses: These are the quantifiable financial losses resulting from the death of your loved one. They may comprise of:

Loss of income: The income the deceased would have earned, had they lived, can be a significant factor in calculating compensation.
Loss of financial support: If the deceased was responsible for supporting dependents, the compensation may cover the lost support.
Lost wages: The income lost between the time of the injury and the time of death, and any potential future income can be included in the compensation.
Funeral expenses: The costs associated with burials, cremations, and memorial services are typically recoverable in a wrongful death claim.
Medical expenses: If the deceased incurred medical bills related to the wrongful death, such as emergency care or treatment before their passing, these costs may be included in the compensation.
Remember, each wrongful death case is unique, and the specific compensation awarded will depend on the case's circumstances. Our professional team will carefully assess all aspects of your situation to ensure a comprehensive and accurate calculation of damages.
Loss of Companionship and Consortium
As Shreveport wrongful death lawyers, we understand that losing a loved one is a profound and life-altering event. One of the significant aspects of this loss is the loss of companionship and consortium. This section will briefly discuss these two concepts and their relevance in a wrongful death case.
Loss of companionship refers to the emotional pain and suffering experienced by close family members of the deceased, such as spouses, children, or parents. The sudden absence of a loved one can devastate their emotional well-being, leading to feelings of loneliness, sadness, and grief. While it is impossible to assign a monetary value to these emotions, they are considered when calculating the damages awarded in a wrongful death case.
Consortium, conversely, encompasses the tangible elements of the relationship between the deceased and their surviving family members. This includes the love, care, emotional support, and guidance the deceased provides. Additionally, consortium covers the loss of physical intimacy and affection between spouses caused by a wrongful death.
In a wrongful death claim, we aim to demonstrate the extent of the emotional distress and loss of companionship and consortium our clients are experiencing. This involves gathering evidence, such as testimonies from family members and friends, medical records documenting any therapy or treatment sought for emotional distress, and expert witnesses to provide insight into the psychological effects of the loss.
It is important to note that the laws governing the recovery of damages for loss of companionship and consortium may vary from state to state. In Shreveport, Louisiana, the claim for these damages must be filed by the deceased's surviving spouse, children, or parents in most cases. Our team of wrongful death lawyers is well-versed in the specific laws and regulations applicable to our client's cases. We work diligently to ensure our clients receive the compensation they deserve during grief and suffering.
In conclusion, a wrongful death case involves multiple elements, including considerations of loss's emotional and tangible aspects. Loss of companionship and consortium are important components of the overall damages to seek in such claims. Our goal as Shreveport wrongful death lawyers is to help our clients navigate this complex and emotionally charged legal process so that they can focus on healing from their loss.
Covering Medical Malpractice Cases
We understand that medical malpractice cases are a complex area of personal injury law, and our team of experienced Shreveport wrongful death lawyers is here to help you navigate this difficult time. Medical malpractice occurs when a healthcare provider, such as a doctor or nurse, fails to adhere to the accepted standards of care, resulting in injury or death to the patient.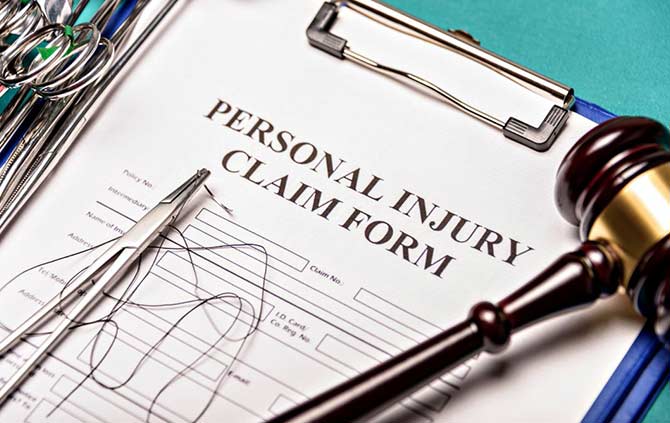 In our practice, we have seen numerous instances of medical malpractice, ranging from misdiagnosis to surgical errors. Every personal injury case is unique, and it's our job, as personal injury attorneys, to carefully examine the facts of each case to determine whether or not medical malpractice has occurred. We understand that our clients are entrusting us with their well-being and the future of their families, and we take this responsibility very seriously.
When you come to us with a medical malpractice case, we will thoroughly investigate your claim to determine if you have grounds for a wrongful death lawsuit. Our team of skilled personal injury lawyers will gather and review medical records, consult with experts, and conduct interviews to build a solid case on your behalf.
It's important to remember that there is a strict statute of limitations for filing a medical malpractice claim in Louisiana. Typically, victims have just one year from their injury to file a lawsuit. However, the deadline may be extended in certain cases if the injury is not discovered immediately. That is why contacting a personal injury attorney immediately after a medical error occurs is crucial.
Our commitment is to represent our clients with professionalism, integrity, and compassion. We know how devastating a wrongful death can be, and we fight tirelessly to ensure our clients receive the compensation they deserve for their loss. Whether we're negotiating a settlement or representing you in court, you can be certain that we will advocate fiercely on your behalf every step of the way.
Statute of Limitations in Louisiana
In Louisiana, the statute of limitations for wrongful death claims is generally one year from the deceased individual's death date. This means we have only one year to file a wrongful death lawsuit on behalf of the deceased's family. If we fail to file a claim within this time frame, the court may dismiss our case, and the family may lose their right to seek compensation for their loss.
It is crucial to understand that the statute of limitations is a strict deadline, and exceptions are limited. Louisiana law does not typically grant extensions, even if we discover new evidence or the liable party becomes available after the deadline. Therefore, families must contact a Shreveport wrongful death lawyer as soon as possible to protect their rights and ensure their claim is filed on time.
Caddo Parish, like all other parishes in Louisiana, follows the same one-year statute of limitations. Thus, we must adhere to the same deadline if a wrongful death occurs in Caddo Parish. However, certain circumstances may affect the statute of limitations:
Suppose an intentional act, such as homicide, caused the wrongful death. In that case, Louisiana law provides an extension allowing us to file a case within one year from the offender's conviction.
In cases involving minors, the statute of limitations might be extended, giving them additional time to file a claim after they reach the age of majority.
It is crucial to remember that the statute of limitations does not apply to probate or succession proceedings related to the deceased's estate. Those processes have different deadlines and requirements under Louisiana law.
In summary, Louisiana's statute of limitations for wrongful death claims is one year from the date of death, and it is crucial to act promptly in seeking legal representation. A Shreveport wrongful death lawyer can help ensure your claim is filed within the required deadline and navigate the complex legal process on your behalf.
The Importance of Legal Consultation
When dealing with a wrongful death case in Shreveport, it is crucial to seek legal consultation. Free legal consultation is significant in providing guidance and allowing clients to explore their legal options. With our expertise in wrongful death cases, we are here to offer our professional guidance and support to clients.
In these cases, emotions are often high, and it is essential to have someone with experience to navigate the legal process effectively. Our team of skilled Shreveport wrongful death lawyers can help make sense of the situation and provide the necessary advice to build a strong case. We take the time to carefully analyze each case and ensure that our clients understand their legal rights and options.
Receiving proper guidance from experienced legal professionals is essential for various reasons. First, we can help determine the strength of your case and whether it is worth pursuing legal action. In some instances, it might be more beneficial to settle the case outside the court. We can provide you with support and advice on how and when to negotiate a settlement effectively.
We can also help you understand the types of compensation that might be available to you. This may include medical expenses, funeral expenses, lost wages, and loss of companionship. We ensure that our clients know all the potential forms of compensation and help them obtain the maximum amount possible.
Finally, we can provide sound advice on the best course of action given the specific details of your case. The success of your wrongful death case depends on careful planning and execution. By seeking professional legal consultation, you are taking the necessary steps to ensure that your case is handled best.
Contingency Basis and Fees
In our practice as Shreveport wrongful death lawyers, we understand our clients' emotional and financial burdens during this difficult time. To ease these concerns, we offer our services on a contingency basis. This means that we don't charge any upfront fees, and our clients only pay us if we successfully recover compensation on their behalf.
When working on a contingency basis, our fees are a predetermined percentage of the total compensation we recover for our clients. This arrangement ensures that our interests align with our clients, as our compensation is directly tied to the case's success.
Our fees are transparent and agreed upon before we start working on the case. This approach allows our clients to focus on their grieving process and dealing with the challenges caused by the sudden loss of their loved ones. At the same time, we take care of complex legal matters.
In addition to our contingency fees, other costs may be associated with pursuing a wrongful death claim. These costs may include filing fees, expert witness fees, court reporter fees, and other related expenses. As part of our commitment to our client's well-being, we do our best to minimize these expenses and inform our clients of any additional costs that might arise during the litigation.
To summarize, our Shreveport wrongful death lawyer services are provided on a contingency basis, which means our clients do not pay any upfront fees. Our fees are a percentage of the recovered compensation and are transparent and agreed upon in advance.
Contact The Law Offices of Christopher M. Stahl
If you have a loved one that has been subjected to a wrongful death in Shreveport-Bossier City, you have the chance of a more favorable outcome by hiring a lawyer. Therefore, you should contact The Law Office of Christopher M. Stahl to schedule a consultation.
Contact us by filling out the form below.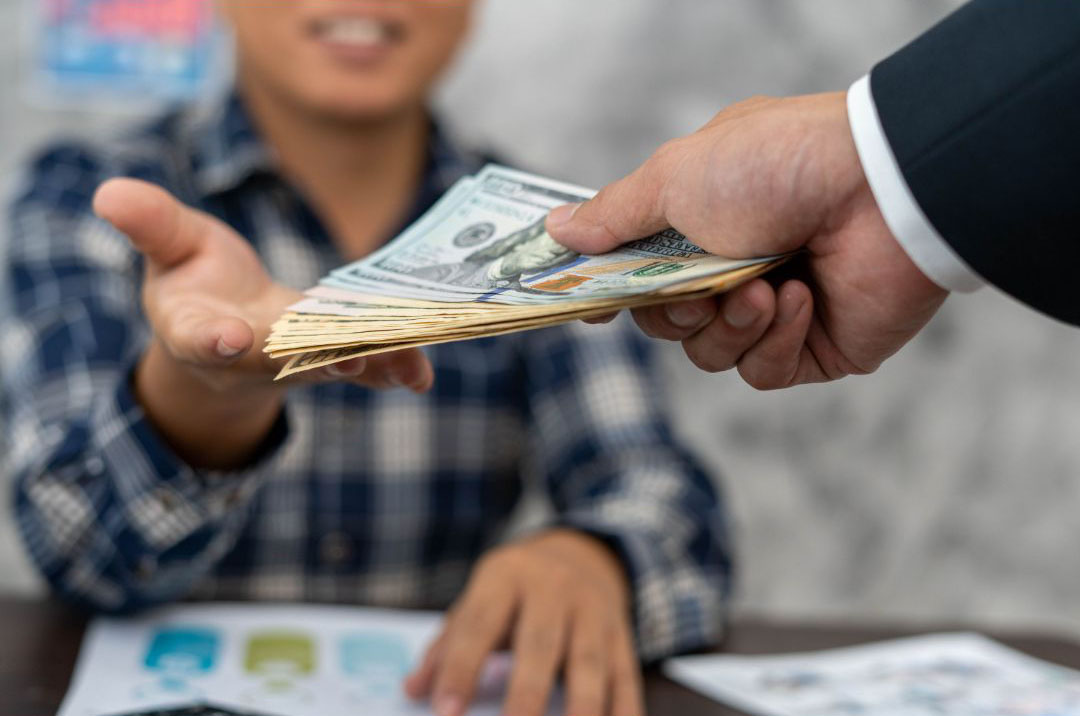 The amount listed on the settlement check is rarely the final amount you'll receive. Debts must be paid, and if you decide to retain legal representation, you'll need to take some money out to cover their fees.
Read More »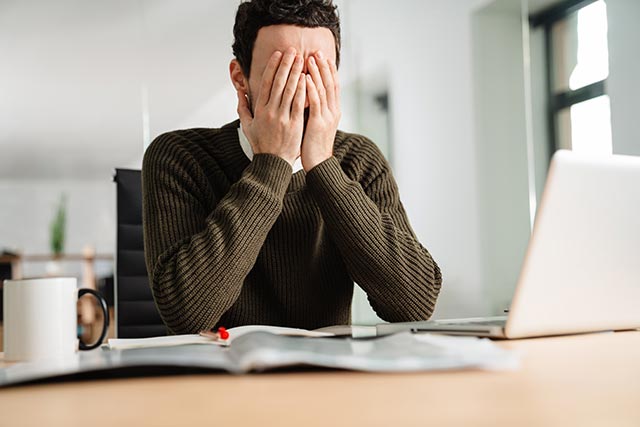 It's important to research a personal injury lawyer to make sure they can provide you with the best representation. Here are a few considerations you can look into when firing one.
Read More »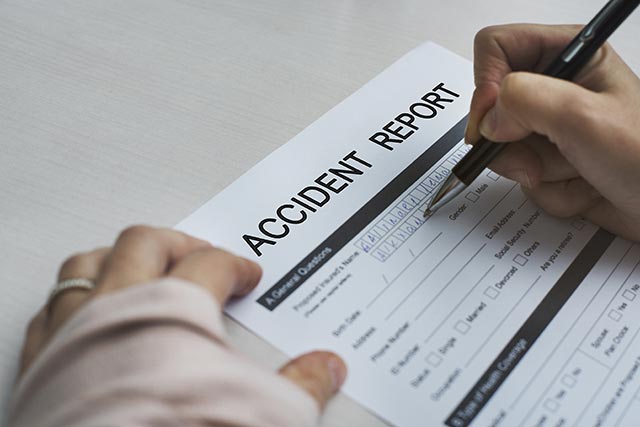 Despite trying your best to stay safe, sometimes, you are unlucky enough to encounter accidents. Learn about statute of limitations for personal injury cases in Louisiana.
Read More »